A natural garden we contributed to creating following a design. Starting from the boundary planting to freshly laid turf. What started as a large open space, transformed into a beautiful oasis with 25+ semi-mature trees planted and meadow turf blending into to the formal expanse of lawn.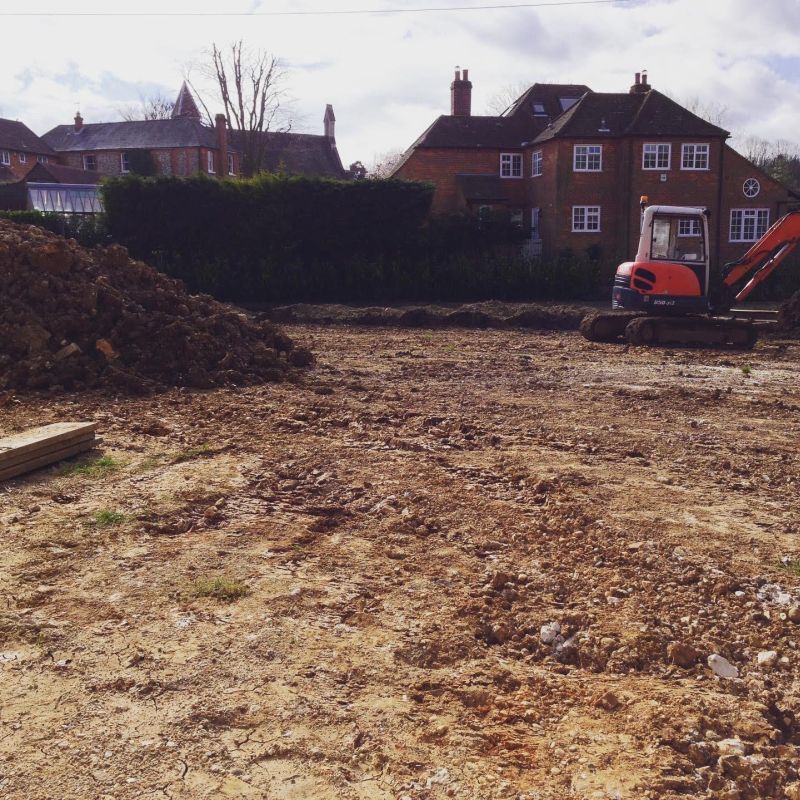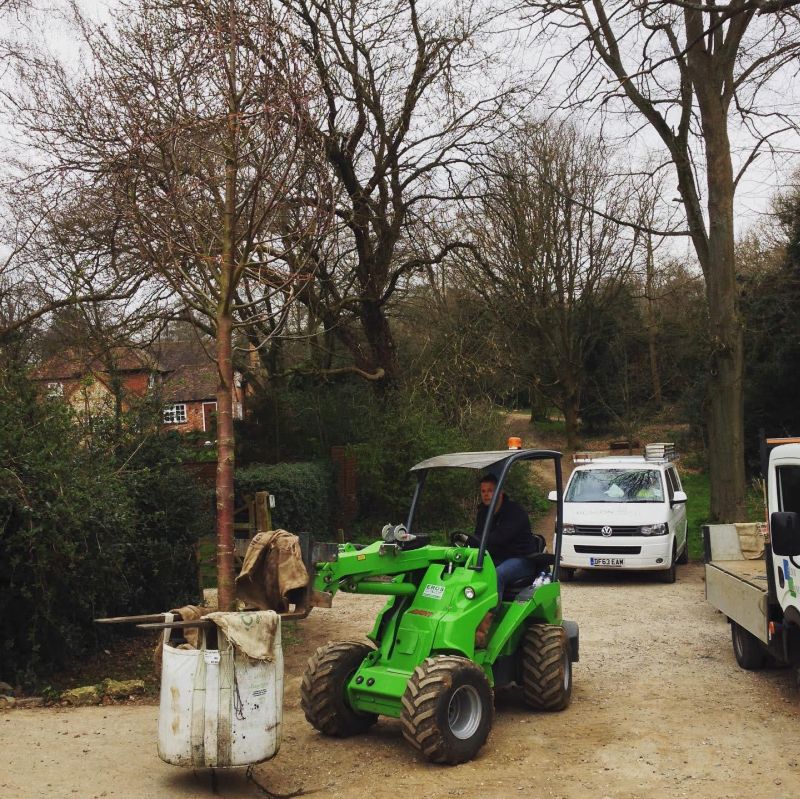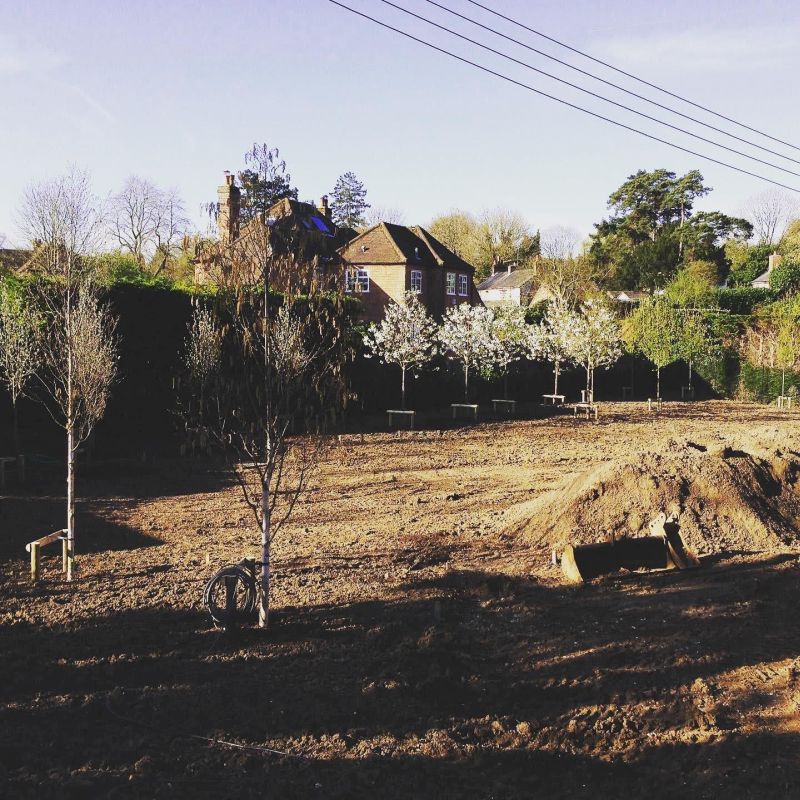 Starting off by removing over 100 ton of undesirable clay subsoil, re-incorporating free draining, nutrient holding sub and topsoil to provide a suitable growing medium. Additionally adding a herringbone drainage system in the process and also incorporating the pipework for the garden irrigation.
Next up, we introduced new boundary hedges and started introducing the new trees. Due to the amount of heavy sub soil underneath still, we added drainage underneath all of the trees in the lowest point of the garden to avoid them sitting in water during extreme circumstances.  Upon completing all planting stages, we allowed a settling period for the ground to move before final preparation and laying of the lawn and outer meadow.
We have the pleasure of maintaining the boundaries and trees to keep the garden looking its best as it matures.